Our method allows for arbitrary defocus control by simply providing the desired defocus map to the model. The defocus control does not have to be physically realistic, so you can go wild with your imaginations! Here we show some examples that we thought of, and include the source and target defocus maps used for each example.
Tilt shift effect
Tilt shift
can be used to control the depth of field, and produce miniature-like effect. With hardware, it is done by tilting the lens with respect to the sensor, but here we simulate it by setting the target defocus map to correspond to a very narrow DoF. At the top of the image below, you can view the source defocus map (all-in-focus so all black) and target defocus map used for this example.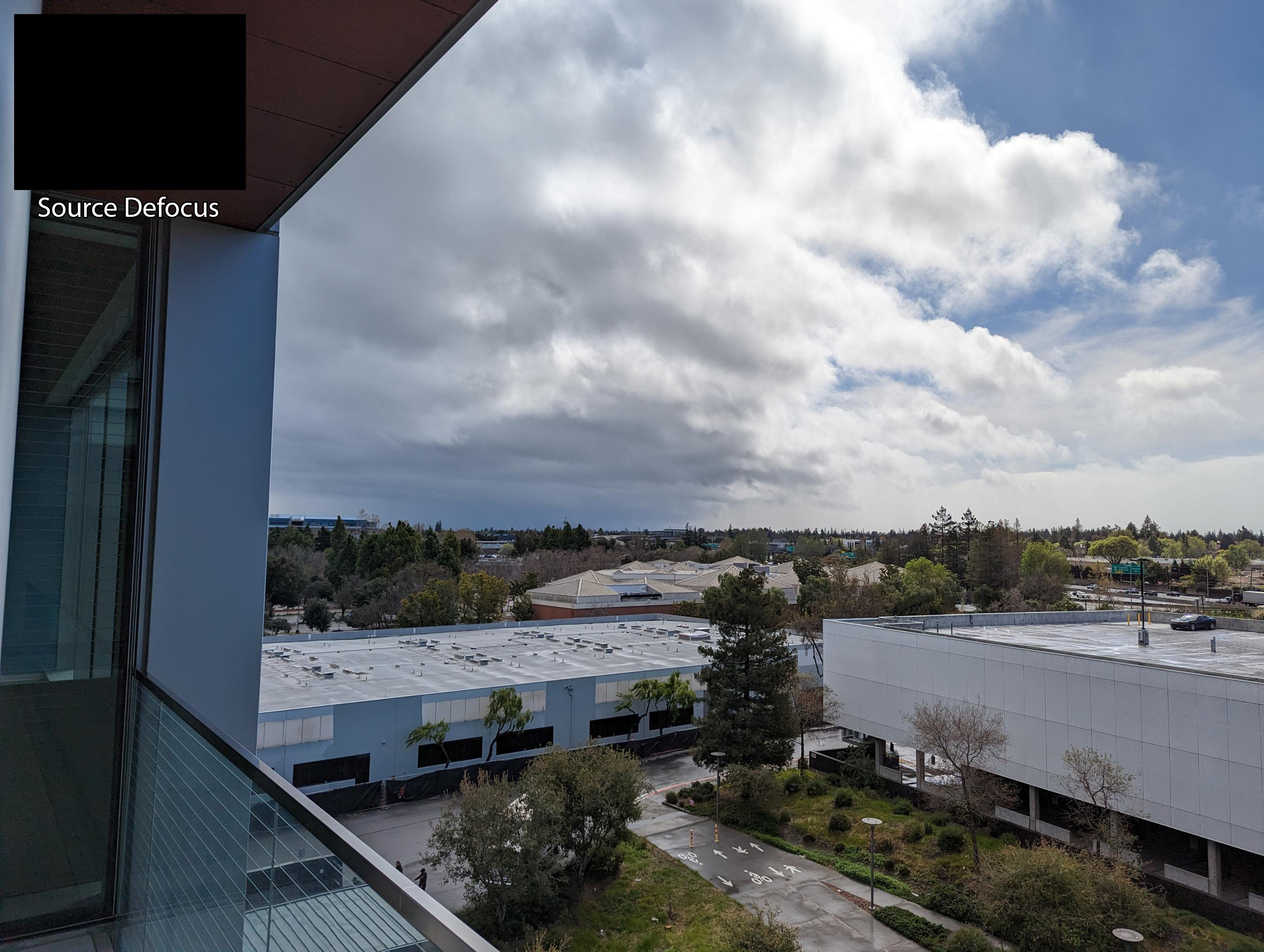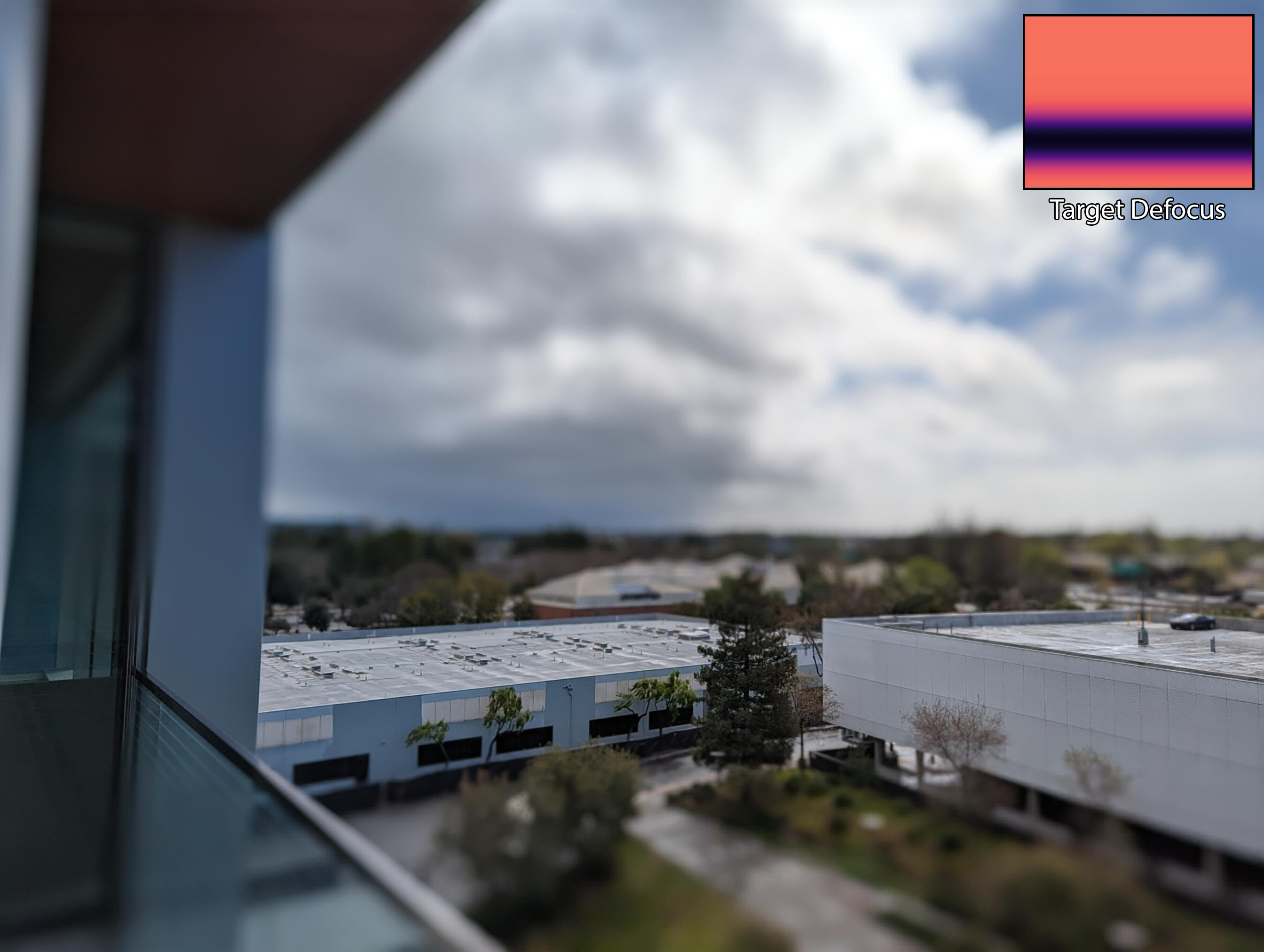 Split focus effect
Split focus
is a cinematic effect used in movies to emphasize and focus on two subjects at different distances from the camera. It often requires custom lens to make it work with hardware, but we can simply do it in software with our method. Here we set the left half of the photo to be focused on the woman, and the right half is focused on the man and with a reduced DoF for emphasis. You can compare the source defocus map and target defocus map used to generate this photo.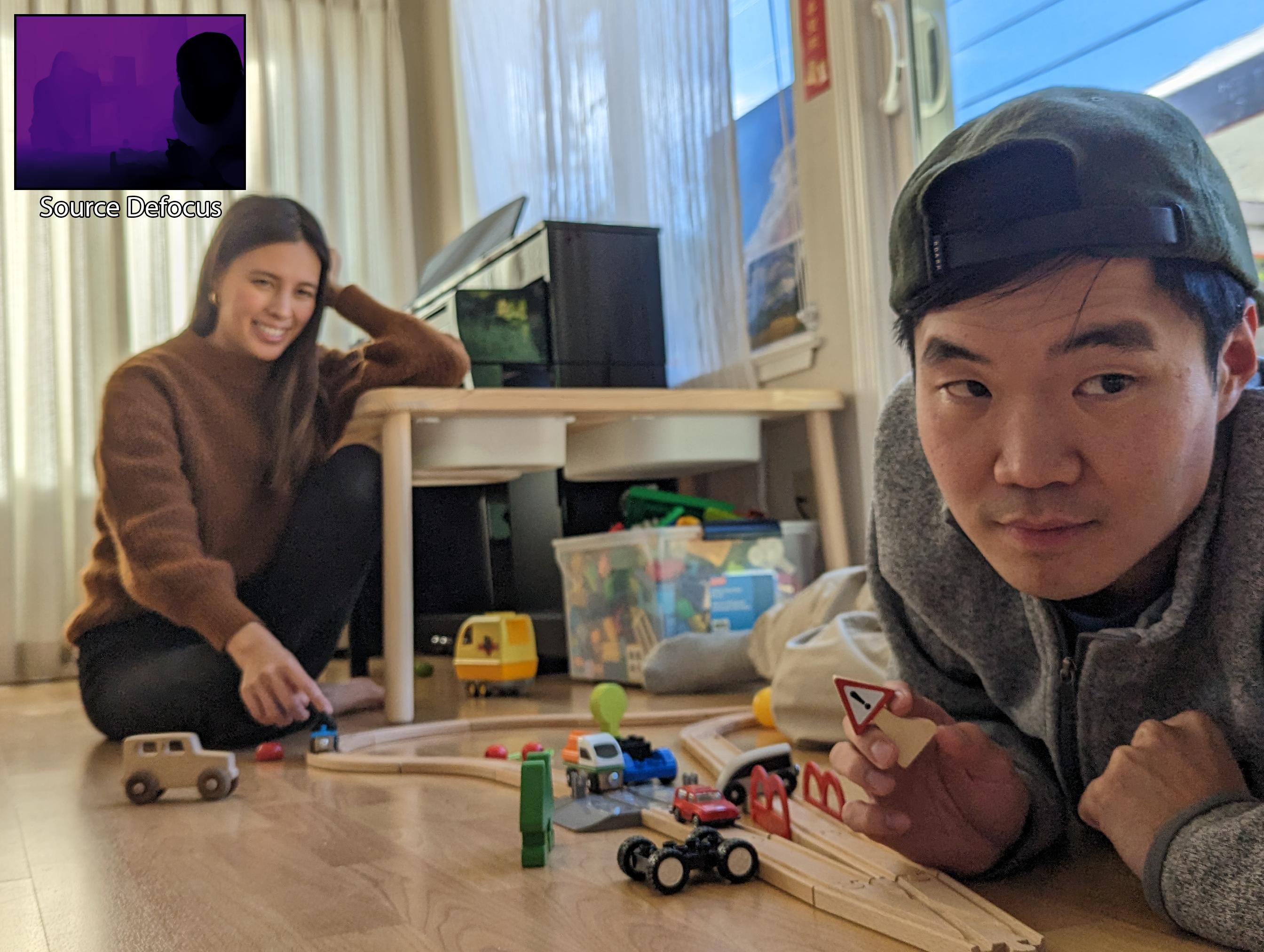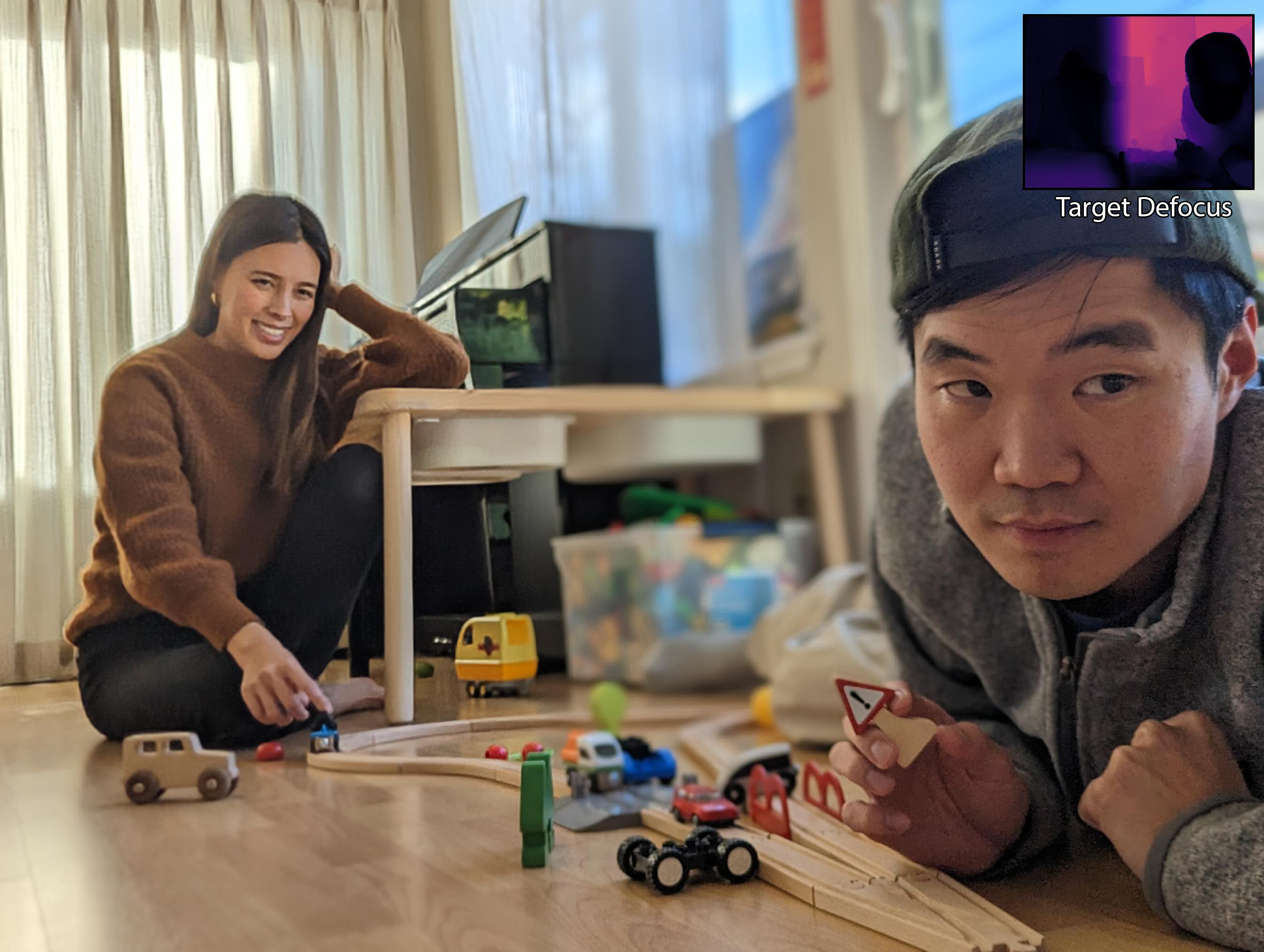 Content driven defocus control
Here we choose to highlight the woman and dog by simply setting them to be all-in-focus and blur out everything else. We simply set the target defocus map to be the segmentation mask we created.